Welcome to CompoundingToday.com!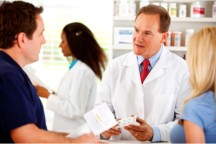 The compounding pharmacist's best source for detailed information needed to grow and maintain a compounding practice. Produced by the International Journal of Pharmaceutical Compounding, CompoundingToday.com strives to provide the professional compounder with the tools and resources needed in their daily activities.
USP Appeal
The USP Appeals hearing was held Wednesday January 22, 2020. The attorney's slide presentation, an accompanying letter by Loyd V. Allen, IJPC Editor-in-Chief, and talking points from the Bosen and Snow law firm can be downloaded below.