Welcome to CompoundingToday.com!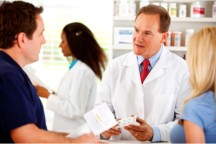 The compounding pharmacist's best source for detailed information needed to grow and maintain a compounding practice. Produced by the International Journal of Pharmaceutical Compounding, CompoundingToday.com strives to provide the professional compounder with the tools and resources needed in their daily activities.
Update
A Sterile Compounding Consensus Statement representing a digest of important changes found in the recently published final version of USP Chapter <797> has just been released. All sterile compounders and their allies are encouraged to download and read this concise summary, which includes a number of candid critiques concerning the chapter. Readers are also encouraged to share it or the link to it far and wide - including with their state boards of pharmacy and various organizations. As USP must rely upon state boards of pharmacy for enforcement of <797>, perhaps these entities can be persuaded to refrain from doing so regarding some more controversial elements of the chapter.